Larry W. Fulk, D.C.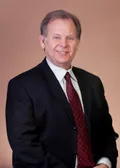 Dr. Fulk has been in practice for over 35 years. He received his undergraduate degree from Kansas State University before attending Palmer Chiropractic College where he graduated in 1976. Dr. Fulk has kept up to date on many continuing educational classes ensuring that his patients receive the most comprehensive and advanced chiropractic care.
Dr. Fulk is also a Certified Decompression Therapy Practitioner, which gives him advanced training in spinal decompression therapy.
He lives in Paola, KS with his wife, Penny, and they have 2 dogs.
Jaime N. (Fulk) Trent, D.C.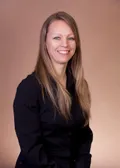 Dr. Jaime is a 2002 graduate of Cleveland Chiropractic College in Kansas City, MO. Upon graduation she joined the practice with her father. Dr. Jaime is also a Certified in Acupuncture and Nutrition Response Testing.
Dr. Jaime was a 1995 graduate of Paola High School. She then attended Kansas State University where she received her bachelors degree in Life Sciences. In 2003, she and her husband, Dennis, were married. They currently reside just outside of Hillsdale, KS. They have four children: Devin, Dylan, and in August, 2013, they had two more additions with twins! A third son, Deacon, and their first daughter, Danica. Her hobbies include running, riding horses and keeping up on changing health trends.
Dr. Jaime uses functional medicine, a science based approach that looks at the root cause of disease, to help her patients restore and maintain their health. Some common symptoms that she works with are: Digestion problems, hormone imbalances, Weight loss struggles, Sleep problems, Mood imbalances, chronic fatigue/fibromyalgia, food intolerances/allergies, leaky gut, Fatty liver, high cholesterol, Blood sugar problems/Insulin resistance(Type 2 Diabetes) and much more.
Justin L. Fulk, D.C. CCSP(R)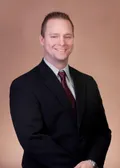 Dr. Justin graduated from Cleveland Chiropractic College in Kansas City in 2005. Prior to that, he attended Kansas State University where he recieved his bachelors degree in Life Sciences in 2002. Dr. Justin grew up in Paola, KS, and was a Paola High School graduate in 1998.
Since joining the practice, Dr. Justin has studied to become a Certified Chiropractic Sports Physician. He uses this advanced training to work with athletes of all walks of life from children just starting out to seniors who want to stay active. Having been on the Paola High School football and wrestling teams, he enjoys working with athletes to treat and prevent sports injuries. His sports training also enables him to help his non-athlete patients through advanced rehabilitation. By using specific rehab exercises, he helps his patients get healthy faster and stay healthy longer.
Dr. Justin is also a Department of Transportation Certified Medical Examiner. With this certification, he performs DOT truck driver physicals, which are a requirement for many people who drive for a living.
Dr. Justin also works with his patients using nutritional therapies, diet modifications and acupuncture.
In 2015, Dr. Justin was honored to receive several awards, including the Kanas Chiropractic Association's Young Doctor of the Year award. This is one of the top awards for chiropractors in the state of Kansas! He was also awarded the Paola Chamber of Commerce Dale Mitchell Service award. Starting in 2022, Dr. Justin started serving as the President of the Kansas Chiropractic Association, after serving as Treasurer for 2 years and Vice President for 2 years.
Dr. Justin lives in Paola with his wife Amanda and their daughter Kinlee. They also have a Great Dane named Chiro and a lab/boxer named Belle.
If you have any questions or would like to know if we could help you, contact us today and schedule a free consultation. We look forward to helping you on your journey to a healthier YOU!!!